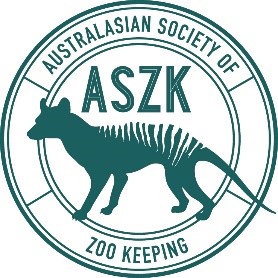 ASZK Digital Annual Conference 12-14 November 2021 
"Keeper Konnect 4" – Connecting with each other, with the Public, helping the Public Connect to the Wild, and Connecting what we do in Zoos to the Needs of the Wild.
ASZK would like to invite interested zoo professionals to attend the 2021 ASZK Annual Conference, 12-14 November. Due to the ongoing restrictions associated with the Covid-19 epidemic, this year's conference will now be held digitally.
ASZK Conferences offer great networking and skill-development opportunities and is an especially supportive forum for people presenting at their first conference.
Digital sessions are tentatively scheduled as below:
Friday 12th November – 6 PM to 9 PM
Saturday 13th November – 1 PM to 4 PM
Sunday 14th November – 10 am to 1 PM
The call for papers is now closed.
The conference information pack can be found here.
Registration is now closed.
The conference timetable is now available, as well as a booklet with paper abstracts and speaker biographies!
Please stay tuned for more information as it becomes available. We look forward to seeing you online in November!